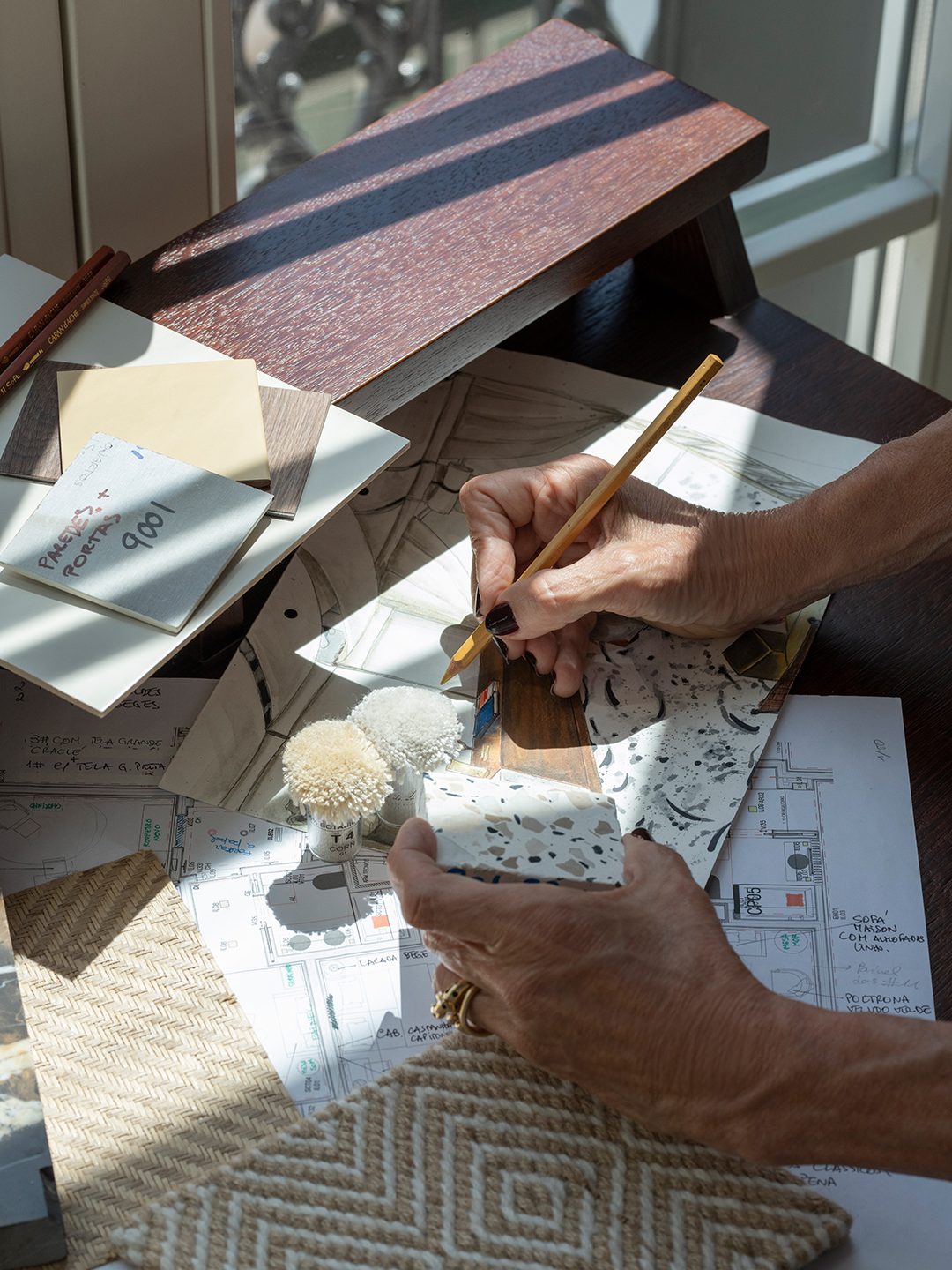 A creative team that is passionate about the challenges of each project and tries to create unique ambience by combining materials, textures, forms, objects and light.
The collaborators Susana Paiva, Vera Sottomayor, and Raquel Gonçalves play an enthusiastic and decisive role in the elaboration and development of projects produced by Atelier Cristina Matos.
Architecture & Interior Design
HOTELS • RESIDENTIAL • RESTAURANTS

Cristina Matos first stepped into the world of design in 1989 with the opening of the Traça studio together with two friends. A few years later she was in the décor department of Maison Blanche. Then she was invited to open the first showroom of Pedroso & Osório on Madeira Island.
Ten years after that she opened the Pestana & Tavares atelier together with her close friend Margarida Pestana. Headquartered in Funchal, this studio was responsible for hotel and restoration projects. A decade- long partnership culminated in a national and international portfolio whose aim was always to find unusual solutions to match the dreams of each customer, linking comfort and aesthetics to smart and functional design.
The move to Lisbon was gradual and the Atelier bearing her name is still very much alive today with projects in the areas of hotels, homes and restoration. All projects are realized out under her leadership and developed together with her team after rigorous and innovative research. The Atelier is demanding it its conceptions and each project is carried out with special care from its roots to its realization.
Among the varied projects that the Atelier has carried are the Pestana CR7 Hotel in Funchal, and The Ivens Hotel and LX Boutique Hotel in Lisbon. In the international sphere, the remodelling of hotels such as the Pestana Berlin, Pestana Chelsea Bridge, and Pestana Casablanca.